Phoenix tree is sometimes misunderstood as a family member of "paulonia" in Japan, because of its Japanese name "ao-giri( blue paulonia)".
common camellia(Camellia japonica)-----Tsubaki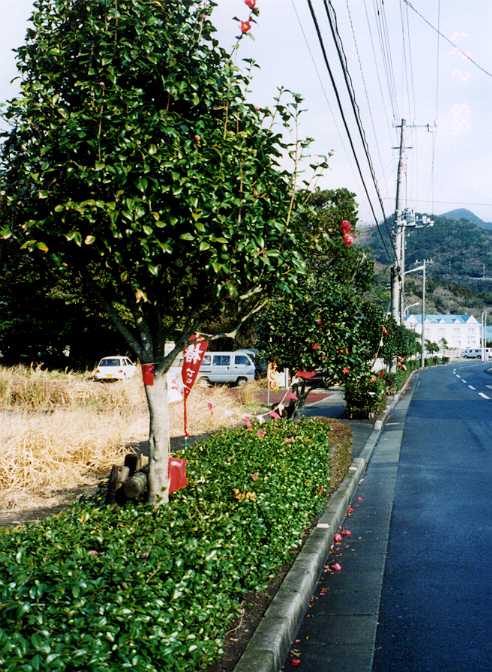 (Location : near Habu harbor, Oshima)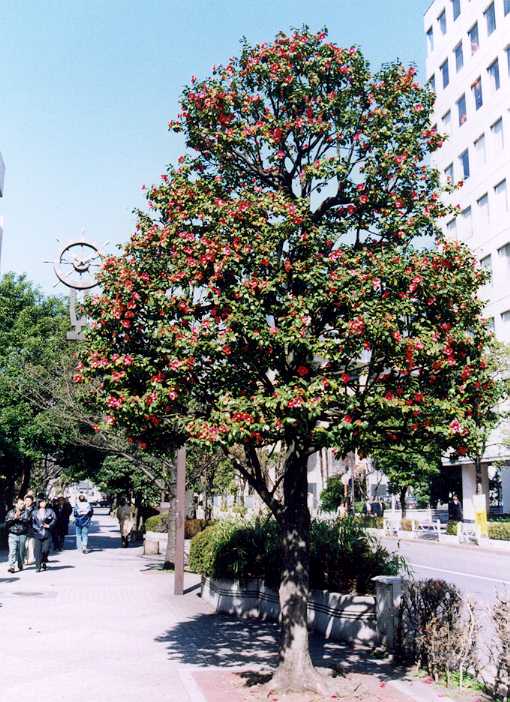 (Location : Kaigan-icchome, Minato-ku)
Although the total number of street trees of Camellia japonica is ranked 20th(according to the 1997 statistics), they are locally planted in the remote island of Ohshima. On the other hand, as Camellia sasanqua is widely planted in the urban area of Tokyo, they are much more familiar for the people living at the center of Tokyo.
back to "CONTENTS"
---
false acacia or black locust(Robinia pseudoacacia)-----Niseakashia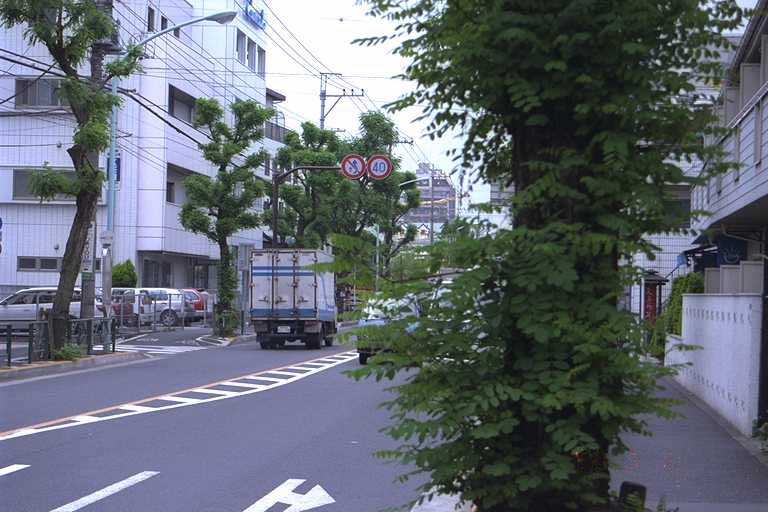 (Location : Chuo Street, Mitaka City )
Although false acacia grows rapidly and its flower is beatiful, it is not so widely adopted as street trees, because it is not resistant to wind and is susceptible to desease.
back to "CONTENTS"
---